Launching Your Website
Can Be Fun...and Quick.
Slumberland Adventures called us to create a website and marketing plan for the Leon bus bed for kids. A throwback to the 60s and a personal journey by Kansas City's Tim Mueller, the bed is an inspiration to furniture design and fun kids rooms. With a starter website launched, we can now move on to outreach marketing that includes influencer and news outreach for preorders.
Kansas City Companies We've Worked With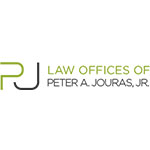 Yes, even you can be sued for stealing photos and graphics for your website and social media. Fortunately, you can get unique media content for free or at rates that won't break the bank.
Every business should add information to Google's website builder. Just be careful if you already have a website. Don't direct your GMB to this website.